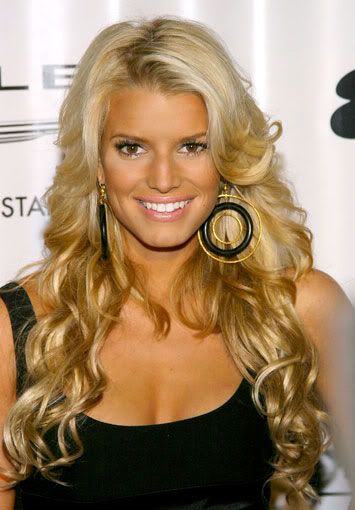 Pop singer. Born July 10, 1980 in Dallas, Texas. After developing her voice in the local Baptist church choir, Simpson made an unsuccessful bid for The Mickey Mouse Club at the age of 12. Disappointed but undaunted, Simpson continued to sing in the Christian music circuit after being discovered by a small music label while performing at church camp.
With her father as her manager and her mother as her stylist, Simpson eventually signed with Sony and toured with popular boy bands during the late 1990s. She released her first album, Sweet Kisses, in 1999 and her second, Irresistible, including the hit single "I Wanna Love You Forever," in 2001. Success for Simpson remained just out of reach, however. Her albums received a somewhat lukewarm response and were eclipsed by the enormous success of pop contemporaries Britney Spears and Christina Aguilera.
It wasn't until after she married 98° crooner Nick Lachey and starred in MTV's reality show Newlyweds that Simpson's career took off. The show followed the couple around for their first year of marriage—and then their second—providing the insatiable audience with a peek at their glamorous and mundane world. Boosted by the success of the show, Simpson's third album, In This Skin, was re-released in 2004, becoming a huge hit among MTV viewers. That year, the couple also produced The Nick and Jessica Variety Hour on ABC and enjoyed a successful turn as hosts of Saturday Night Live.