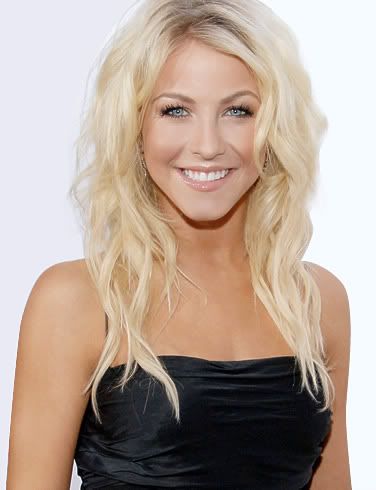 Adorably bubbly, blue-eyed and blond, with a body like a bursting stick of dynamite, singer and dancer Julianne Hough joined ABC's Dancing with the Stars as a professional and remained with the show for three seasons, winning once each with partners Apolo Ohno and Hélio Castroneves. In those two seasons alone, Julianne Hough led her partners to nine perfect scores.
Not yet 21 years old, this highly accomplished performer has now turned her boundless energy and cheer team optimism toward a career in country music. Her self-titled debut album was released in 2008.
We will miss seeing Julianne Hough on Dancing with the Stars. Her personal pyrotechnics never failed to dazzle us on the dance floor, but if country music is her destiny, we wish her the best. Any way we look at it, Julianne Hough belongs in our spotlight.